INFO PAGE *Be Flu Free*
Bird Flu / Swine Flu / NDM1
Prevention Product Range
You are strongly advised to monitor your temperature daily and check for the following symptions :
Channel 8 Prime News (Mandarin) on 13th May 2009 – 6.30pm, 8pm and 10pm
Our Managing Director being interviewed

During the SARS crisis in 2003, Progress Healthcare played an important and initial role in providing a wide range of flu protection equipment and sundries.
Our main sundries included thermometers, dressings, disinfectants and protective wear which was supplied to a wide range of customers including government ministries, schools, hospitals, clinics and not forgetting common people like you and me. Progress supplied regional companies and ministries and was also featured in the Taiwanese news.
As the viruses continue to mutate vigorously, whether it is your loved ones, employees, friends or relatives, the protection of their well-being is surely the best policy. From bird flu to swine flu prevention, you can count on our experience and medical supplies to be better equipped and protected.
Note
* Specifications subject to change without prior notice
* Stocks subject to confirmation and availability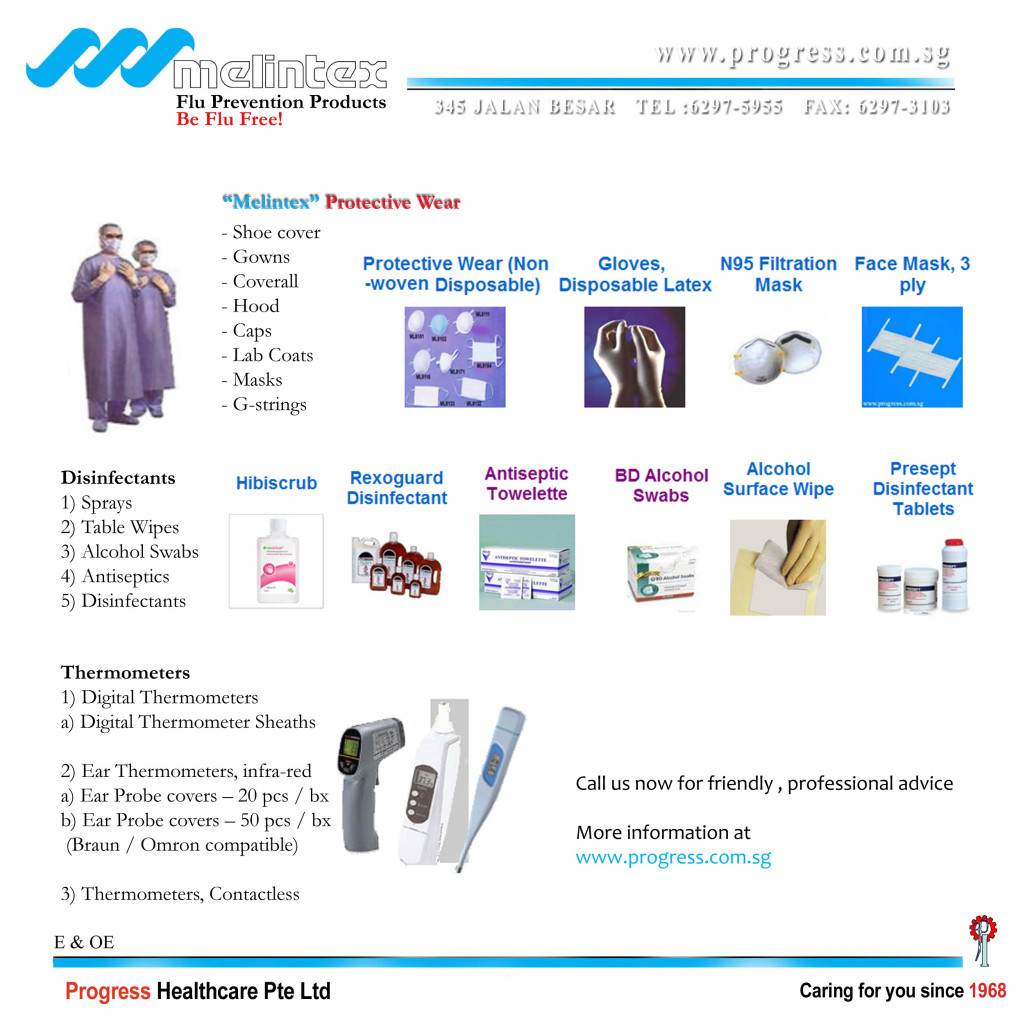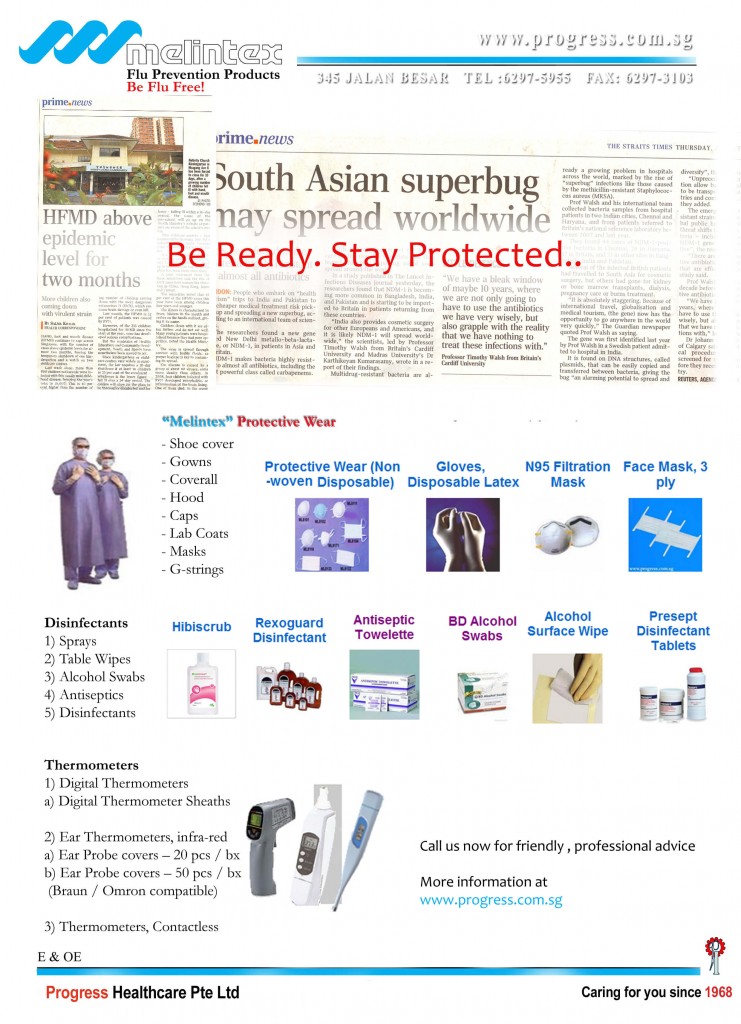 Only logged in customers who have purchased this product may leave a review.