Alloymed Ripple Mattress
$374.50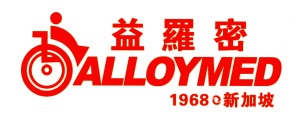 Alloymed Pressure Reducing Mattress
@ alternating pressure mattress
Ripple Mattress comes in 2″ or 4″.
Combines the benefit of both Low Air Loss and Alternating Pressure for aggressive pressure ulcer treatment. Fits directly on any healthcare bed frame. Air pump is high output, low maintenance and has near silent operation. Helps treat pressure wounds and pulmonary complications associated with immobility.
Comes with waterproof cover and spare tubes in case of tube puncture.
Only logged in customers who have purchased this product may leave a review.