8005 Foldaway Wall Grab Bar
$160.50 – $192.60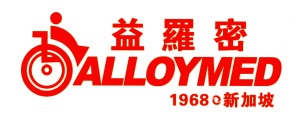 Wall Grab Bar, Folding Grab bar
Folds upwards
Load Strength : 150 Kg *with correct installation
USER NOTE!
Pushing the bar inward/outward may result in wear and tear of screw joints.
To prevent wear and tear on screw joint, use the fold away bars in an upwards/downwards manner only.
Material
Nylon coated Stainless Steel Framework
Only logged in customers who have purchased this product may leave a review.